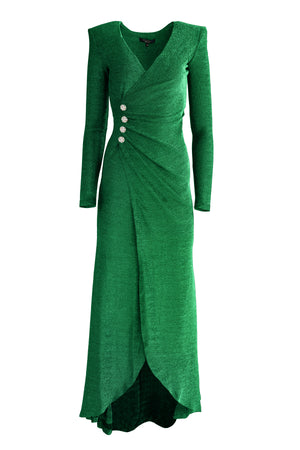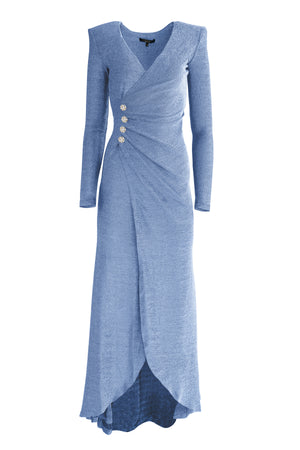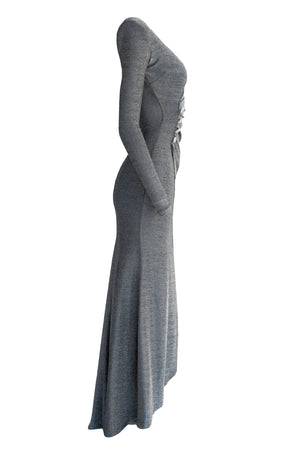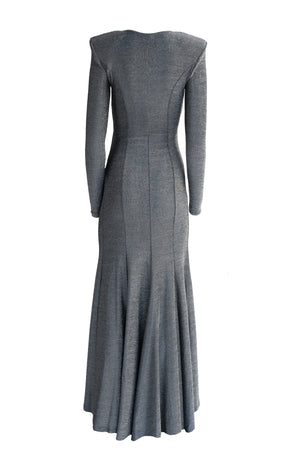 Radiation
Size Guide
Size Chart
| | | | | | |
| --- | --- | --- | --- | --- | --- |
| International | Italian |  Shoulders | Chest | Waist | Hips |
| XS | 40 | 38 cm | 79-82 cm | 65-69 cm | 91-94 cm |
| S | 42 | 39 cm | 83-86 cm | 70-73 cm | 95-98 cm |
| M | 44 | 40 cm | 87-90 cm | 74-77 cm | 99-102 cm |
| L | 46 | 41 cm | 91-94 cm | 78-81 cm | 104-107 cm |
| XL | 48 | 42 cm | 95-98 cm | 78-81 cm | 104-107 cm |
Size Guide
Size Chart
| | | | | | |
| --- | --- | --- | --- | --- | --- |
| International | Italian |  Shoulders | Chest | Waist | Hips |
| XS | 40 | 38 cm | 79-82 cm | 65-69 cm | 91-94 cm |
| S | 42 | 39 cm | 83-86 cm | 70-73 cm | 95-98 cm |
| M | 44 | 40 cm | 87-90 cm | 74-77 cm | 99-102 cm |
| L | 46 | 41 cm | 91-94 cm | 78-81 cm | 104-107 cm |
| XL | 48 | 42 cm | 95-98 cm | 78-81 cm | 104-107 cm |
Champagne glasses clinking, gambling chips falling, and righteous laughter as high stakes games are played all around, this dress embodies the feelings of the high stake gambling in Monte Carlo in all its excess and elegance. This dress showcases a v Neckline, fitted silhouette, a slightly flared skirt, long sleeves, a tulip skirt hem, structured shoulder pads, wrap-dress detailing, four crystal buttons along waist, and ruched detailing at waist all done in a beautiful sparkling metallic fabric. 
Original Price: $898  $398-$698
74% Poliammide; 23% Metal Fibre; 3% Elastan
Dry clean only.
Made in Italy