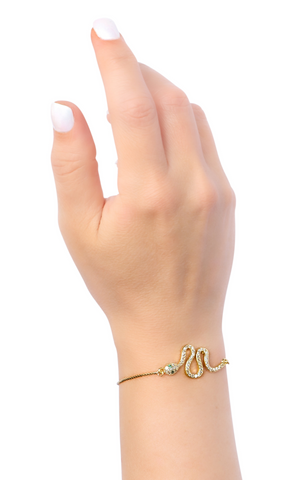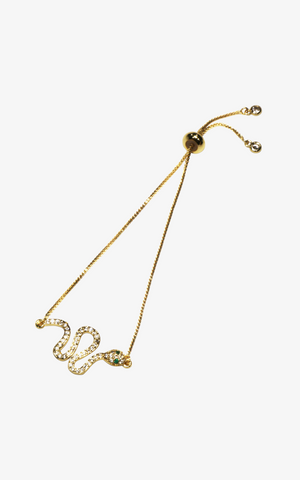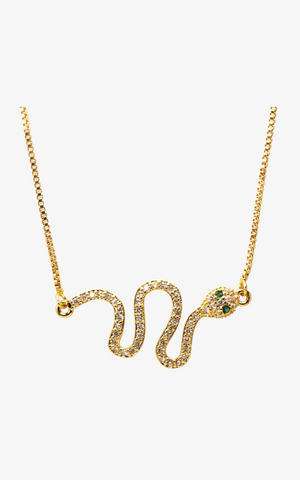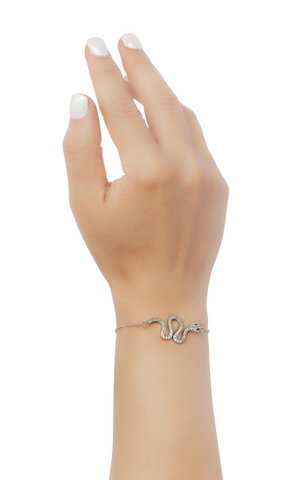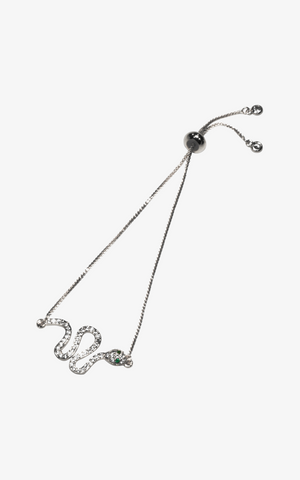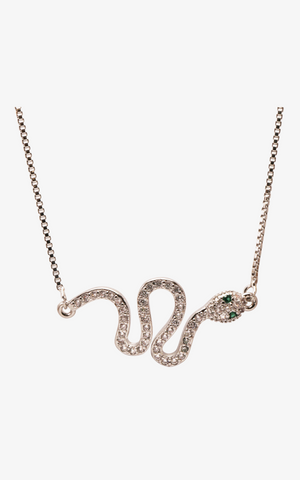 Delicate Balance Serpent Bracelet
Size Guide
Size Chart
| | | | | | |
| --- | --- | --- | --- | --- | --- |
| International | Italian |  Shoulders | Chest | Waist | Hips |
| XS | 40 | 38 cm | 79-82 cm | 65-69 cm | 91-94 cm |
| S | 42 | 39 cm | 83-86 cm | 70-73 cm | 95-98 cm |
| M | 44 | 40 cm | 87-90 cm | 74-77 cm | 99-102 cm |
| L | 46 | 41 cm | 91-94 cm | 78-81 cm | 104-107 cm |
| XL | 48 | 42 cm | 95-98 cm | 78-81 cm | 104-107 cm |
Size Guide
Size Chart
| | | | | | |
| --- | --- | --- | --- | --- | --- |
| International | Italian |  Shoulders | Chest | Waist | Hips |
| XS | 40 | 38 cm | 79-82 cm | 65-69 cm | 91-94 cm |
| S | 42 | 39 cm | 83-86 cm | 70-73 cm | 95-98 cm |
| M | 44 | 40 cm | 87-90 cm | 74-77 cm | 99-102 cm |
| L | 46 | 41 cm | 91-94 cm | 78-81 cm | 104-107 cm |
| XL | 48 | 42 cm | 95-98 cm | 78-81 cm | 104-107 cm |
Delicate and beautiful, this bracelet features an adjustable chain with jeweled ends, a serpent pendent, jeweled details, and green jeweled eyes.
Details
Gold Plated Rhodium
Crystal Jewels
Care Instructions
Keep jewelry away from water and chemicals
Remove during physical activities
Store separately in a soft pouch
Customizations
Any and all jewelry designs within the Venom Collection can be made to order with quality precious metals and gems. Please email us at help@carolinascouture.com with your inquiry.