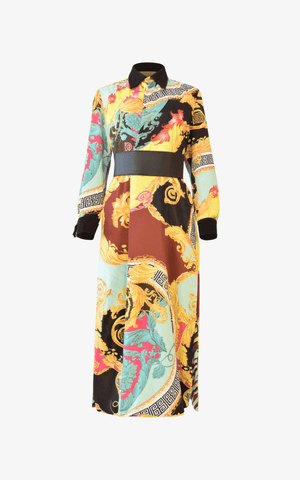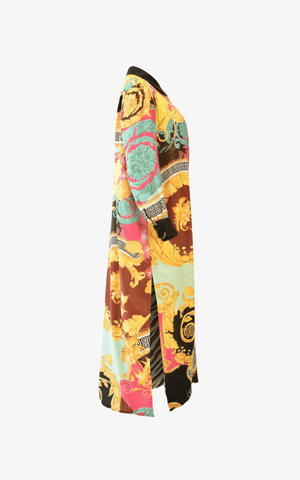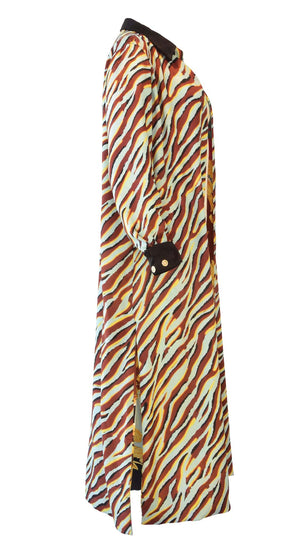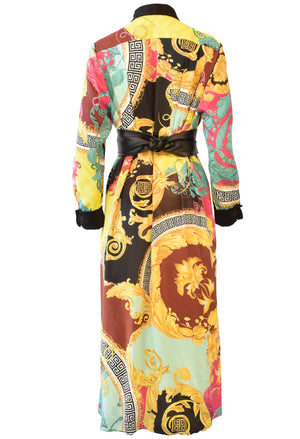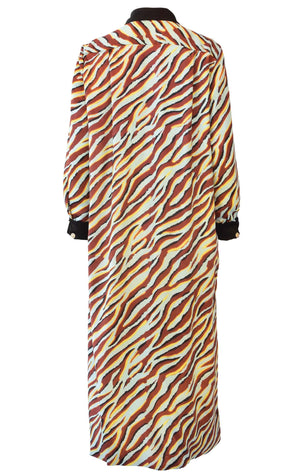 Fashion Sinner Reversible Cape
Size Guide
Size Chart
| | | | | | |
| --- | --- | --- | --- | --- | --- |
| International | Italian |  Shoulders | Chest | Waist | Hips |
| XS | 40 | 38 cm | 79-82 cm | 65-69 cm | 91-94 cm |
| S | 42 | 39 cm | 83-86 cm | 70-73 cm | 95-98 cm |
| M | 44 | 40 cm | 87-90 cm | 74-77 cm | 99-102 cm |
| L | 46 | 41 cm | 91-94 cm | 78-81 cm | 104-107 cm |
| XL | 48 | 42 cm | 95-98 cm | 78-81 cm | 104-107 cm |
Size Guide
Size Chart
| | | | | | |
| --- | --- | --- | --- | --- | --- |
| International | Italian |  Shoulders | Chest | Waist | Hips |
| XS | 40 | 38 cm | 79-82 cm | 65-69 cm | 91-94 cm |
| S | 42 | 39 cm | 83-86 cm | 70-73 cm | 95-98 cm |
| M | 44 | 40 cm | 87-90 cm | 74-77 cm | 99-102 cm |
| L | 46 | 41 cm | 91-94 cm | 78-81 cm | 104-107 cm |
| XL | 48 | 42 cm | 95-98 cm | 78-81 cm | 104-107 cm |
Crafted with an eye for detail and an appreciation for beauty, this dress and cover-up offer a powerful and animalistic statement no matter what the occasion.
This couture cape dress flows from a relaxed collar to cinched tie belt waist and features roll-up sleeves and closure to keep the sleeves in place and out of your way.
This luxurious fabric is perfect for any beach outing or used as a statement piece on top of a simple dress or jeans and shirt.
100% Silky Polyester Setificato
Gentle wash cold, or dry clean for best results. Do not bleach. Do not tumble dry.
Made in Italy